The following script is an example of how in Unity to countdown a number to zero while fading the text color from green to red.
I use this script and method in my Unity game Binary Blitz to countdown a bonus value as time runs out.
Here is how it looks.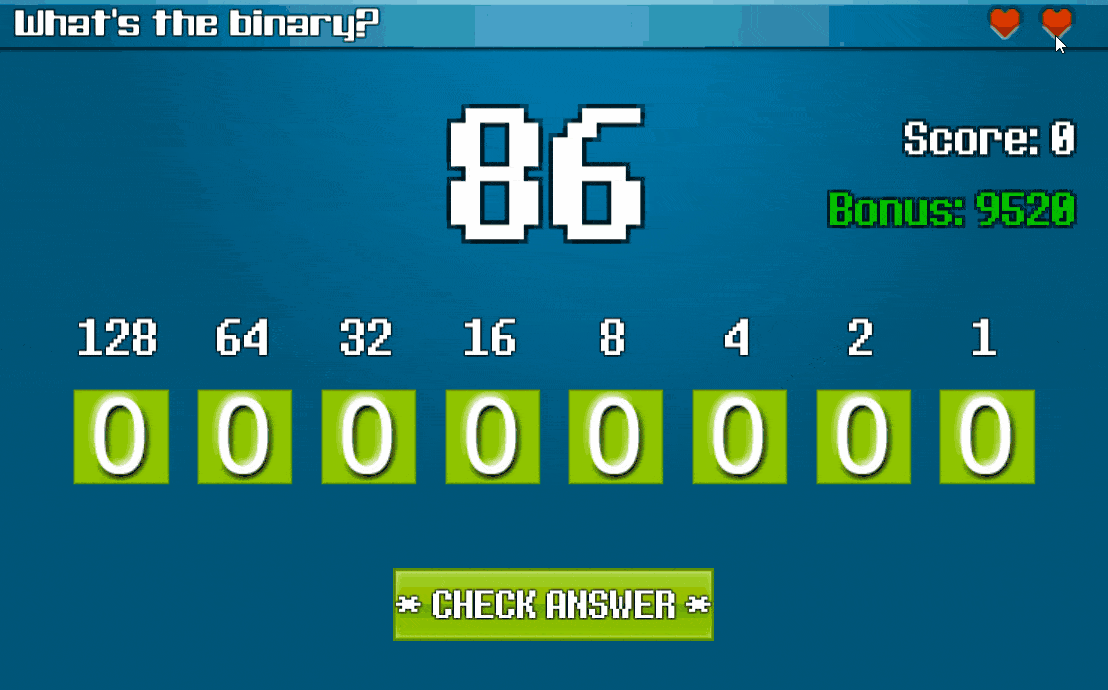 Using the script
Create a new "Bonus" C# Script in your project and past in the below script
Add some UI Text to your scene.
Drag your script to the Text in the inspector
Change the public variables to fit your needs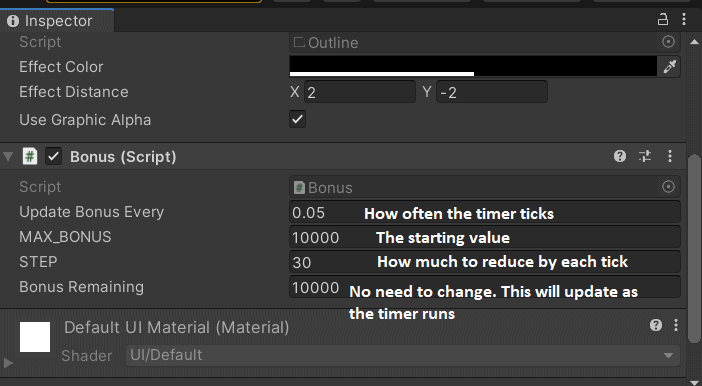 The Script
using System.Collections;
using System.Collections.Generic;
using UnityEngine;
using UnityEngine.UI;

public class Bonus : MonoBehaviour {

    public float updateBonusEvery = 0.05f; // seconds
    public int MAX_BONUS = 10000;
    public int STEP = 30;

    private float timeTillBonusUpdate;
    public int bonusRemaining;

    // Use this for initialization
    void Start () {
        ResetBonus();
    }
	
	// Update is called once per frame
	void Update () {
        if (GameController.instance.isPaused == false)
        {
            //Update Bonus
            var bonusTimer = Time.deltaTime;

            timeTillBonusUpdate -= bonusTimer;

            if (timeTillBonusUpdate <= 0)
            {
                timeTillBonusUpdate = updateBonusEvery;
                updateBonus();
            }
        }
    }

    private void updateBonus()
    {
        if (bonusRemaining >= STEP)
        {
            // Reduce the remaining bnus
            bonusRemaining -= STEP;

            // Bonus Font Color
            float H = 0.35f / ((float)MAX_BONUS / (float)bonusRemaining);
            float S = 1f; // Saturation
            float B = 0.75f; // Brightness

            Color bonusColor = Color.HSVToRGB(H, S, B); //Font Colour

            // Change Text and Colours
            this.gameObject.GetComponent<Text>().color = bonusColor;
            this.gameObject.GetComponent<Text>().text = "Bonus: " + bonusRemaining.ToString();
        }
        else
        {
            // We are zero 
            float H = 0f;
            float S = 1f; // Saturation
            float B = 0.75f; // Brightness

            bonusRemaining = 0;
            Color bonusColor = Color.HSVToRGB(H, S, B);
            this.gameObject.GetComponent<Text>().color = bonusColor;
            this.gameObject.GetComponent<Text>().text = "Bonus: 0";
        }

    }

     public void ResetBonus()
     {
        bonusRemaining = MAX_BONUS;
        timeTillBonusUpdate = updateBonusEvery;
     }

}