Problem VMware: The parent virtual disk has been modified since the child was created. The content ID of the parent virtual disk does not match the corresponding parent content ID in the child

After my weekend backups I was greeted this morning with a virtual guest that would not power on, instead I was getting the below error;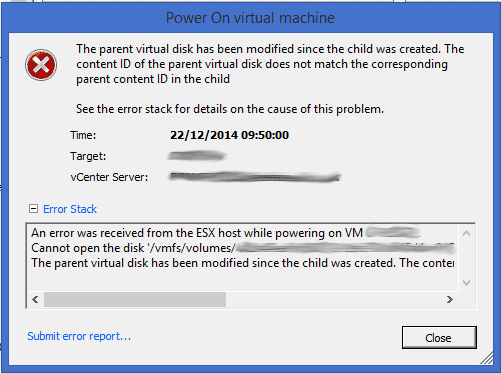 And on the summary tab for the virtual server I had a message informing me the "Virtual machine disks consolidation is needed"

Resolution:
The first place I checked was the vmware.log file for the guest, you can find this by browsing the datastore for the guest and downloading the vmware.log file. I find opening the log in Notepad++ works best for me.
In the log I spotted the message Content ID mismatch (parentCID ed06b3ce != 0cb205b1)
Next I browsed the datastore for the guest and downloaded the disk descriptors files, these are the smaller VMDK files.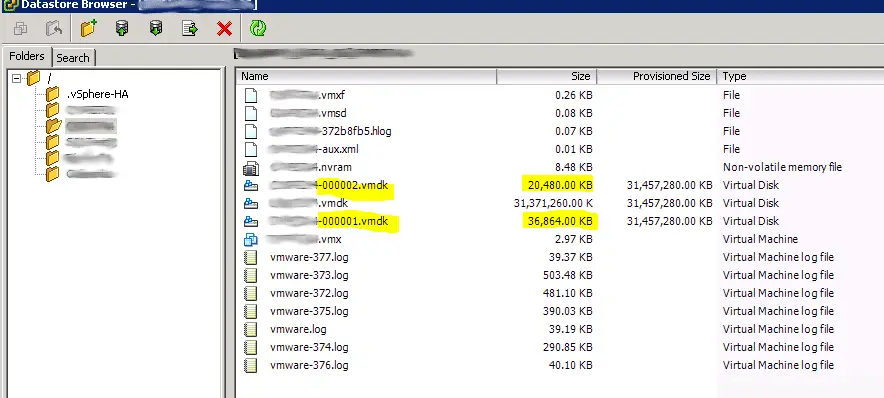 I opened both of the disk descriptor files to check which one had its parentCID set to ed06b3ce​​ (as per the message in the vmware.log)
The entry in the vmware.log file was fairly clear the parentCID was currently set to ed06b3ce but VMware was expecting it to be 0cb205b1. So I changed the parentCID in my disk descriptor file from ed06b3ce to 0cb205b1.
The descriptor file changed from;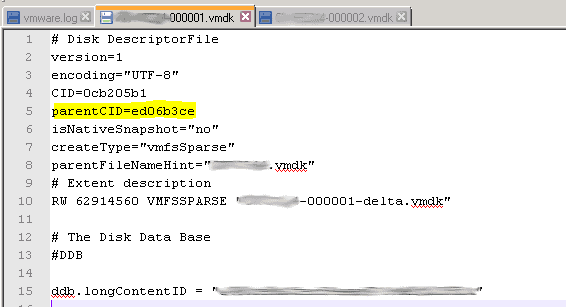 And changed to: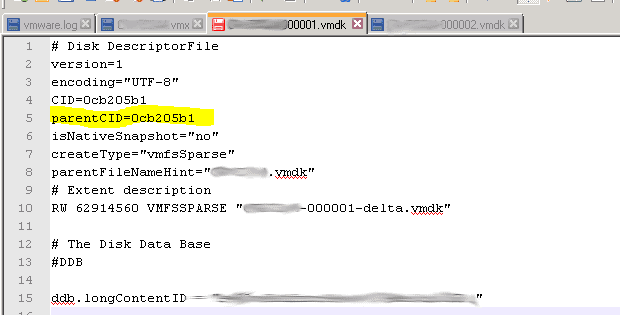 I uploaded the changed VMDK file back to the datastore overwriting the file that was there.
Finally I powered on the guest (may has crossed my fingers) and the server started up fine.