Overview
I recently had an issues with a few WordPress sites that were running as Azure App Services sites.
The "Wordfence Web Application Firewall" was not running and displaying that message.
"The configuration files are corrupt or inaccessible by the web server, which is preventing WAF from functioning. Please verify the web server has permission to access the configuration files."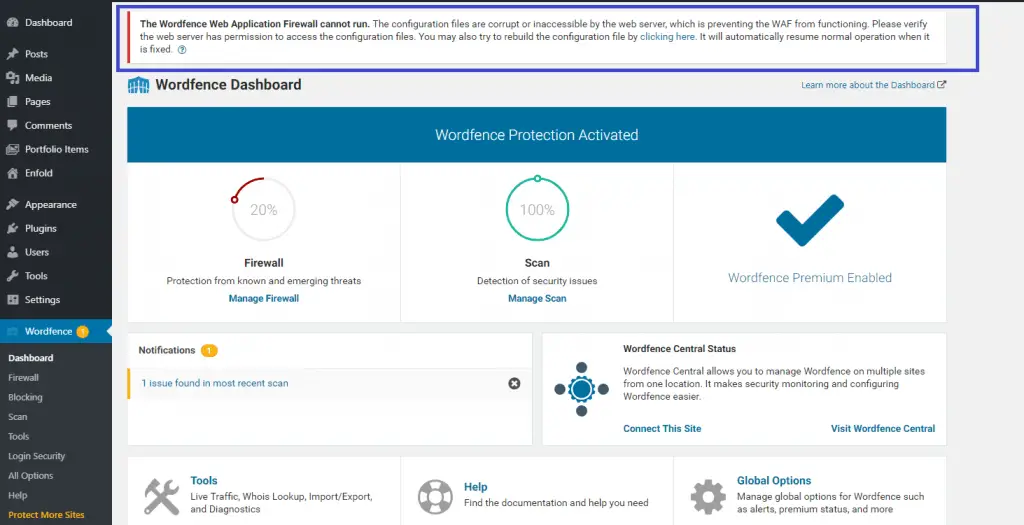 Troubleshooting
After a brief bit of searching on the internet it was clear to first thing to try was to rename or delete the wflogs directory under wp-content. The folder then gets recreated with the proper permissions.
However when I tried to rename the folder via FTP I got the message "Failed to retrieve directory listing"

I hit the same permission issue via SSH even as root!


The odd thing was the permissions looked okay.

Solution
I am still now sure what the trigger was but I concluded it must some sort of weird Azure thing (technical conclusion) and fell back to the tried and tested turn it off and on again.
So I restarted each of the Azure App Services sites via the Azure portal.

After that highly technical action I could rename/delete the wflogs directories via SSH/FTP and Wordfence was happy again. The wflogs  folder got recreated the next time someone visited the site.

Want a fast WordPress theme or looking to improve your Ad revenue?
That a look at my Tools I Use page for some recommendations!