This post will cover how to amend the privacy and online safety settings for a Microsoft account to allow playing online games such as Minecraft.
Table of Contents
Problem
I recently upgraded one of my sons' Minecraft Mojang accounts to a Microsoft account. The process itself was very straightforward. You simply click convert and sign in with a Microsoft account or create a new one. My son already had a Microsoft account he uses to sign into his laptop, so I elected to use his existing account.
Side note, I really like his laptop signing in with a Microsoft account because, in my opinion, Microsoft has done a really good job on the family management side. I can track and control his screen time and lots of other great features parents s look for without the need for any third-party software.
The problem came when he went to play Minecraft multiplayer on one of his friend's servers. The multiplayer option was greyed and instead, the message in the above image was displayed "Multiplayer is disabled. Please check your Microsoft account settings"
Cause
When creating a child Microsoft account Microsoft blocks the "Join multiplayer games" permissions along with many others by default.
Solution
Browse to Family Safety portal https://account.microsoft.com/family and login with a family organisers (parents) account.
Towards the bottom click "Manage my family's Xbox online settings"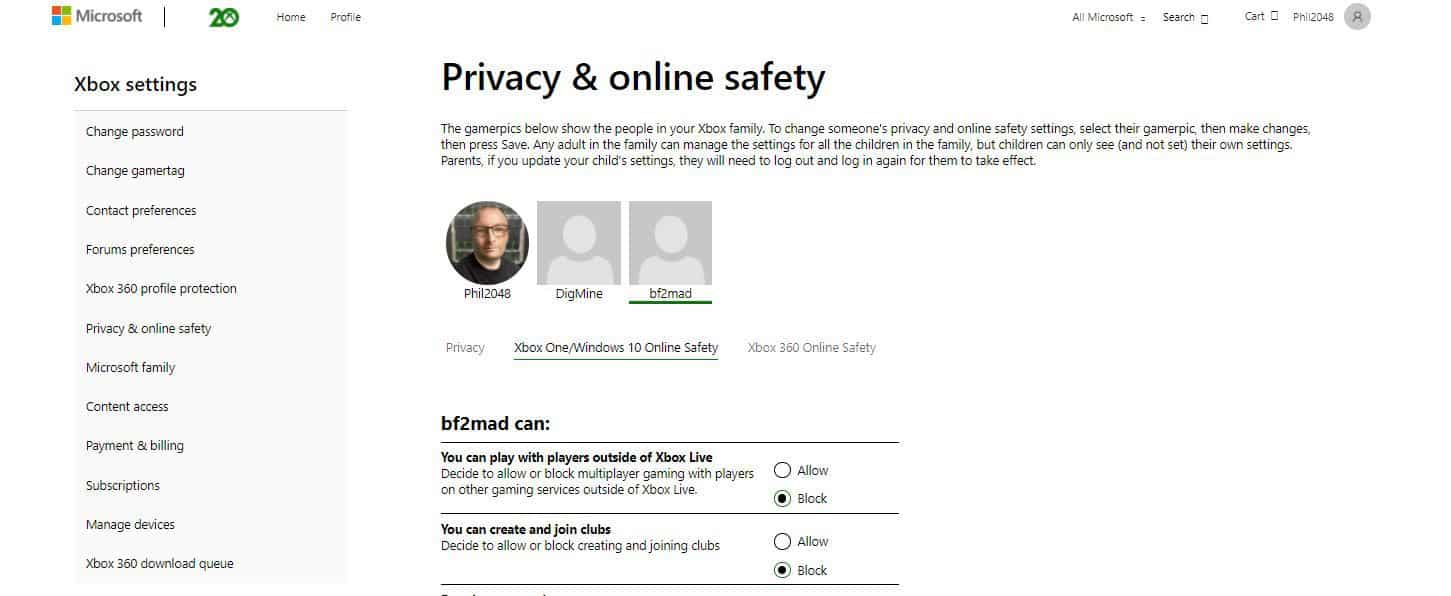 On the left select "Privacy & online safety"
Select the account that can't play online games
Select "Xbox One/Windows 10 Online Safety"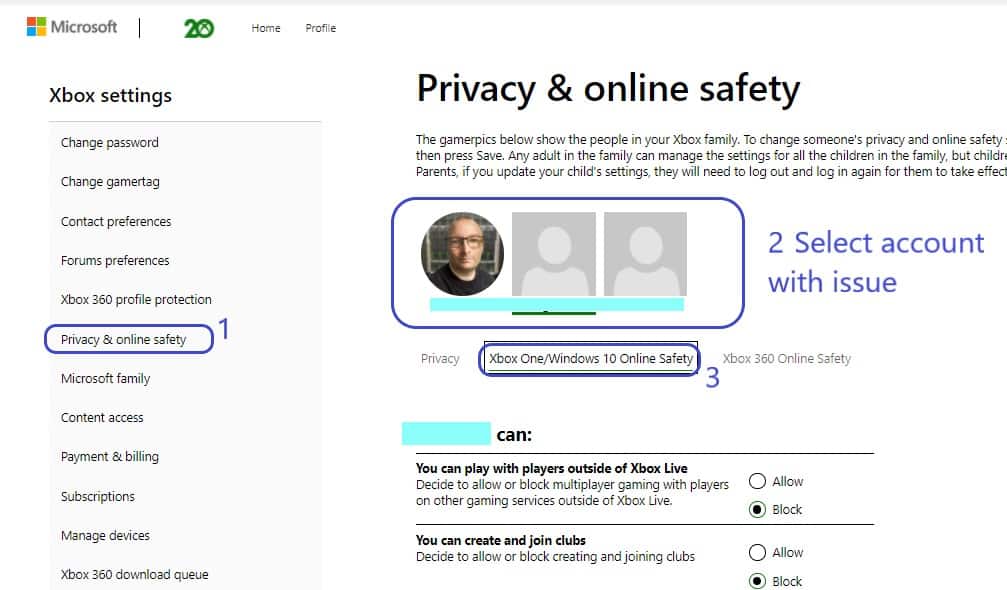 At the bottom of the list of permissions set "Join multiplayer games" to Allow and click Submit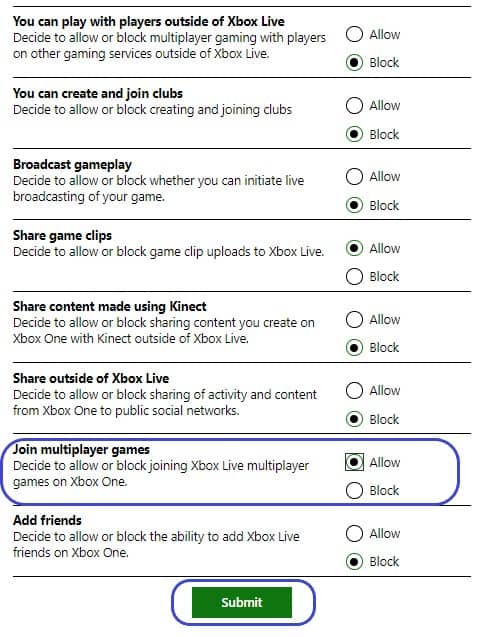 Close and reopen Minecraft
You are done 😊