Recently I started hosting a WordPress site using the Enfold theme on Azure as an App Service Site. Things were not working exactly as they should, so I opening the Chrome Developer Tools and on the Console tab I could see the error.
… has been blocked by CORS policy No 'Access-Control-Allow-Origin' header is present on the requested resource

In my case fonts within the theme were being blocked when I accessed the www version as they were being accessed via the non-www URL.
What is a CORS Policy?
Cross-Origin Resource Sharing (CORS) is a security mechanism intended to ensure resources such as API's, web fonts and some other items are only accessed from where they are supposed to be. For a detailed explanation take a look at this article https://developer.mozilla.org/en-US/docs/Web/HTTP/CORS
Solution
Luckily Microsoft now make it fairy easy to specify the CORS origin(s) which are allowed to access your site.
Open up you App Service site on the Azure admin portal
On the left select CORS under API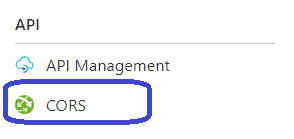 Either list the specific origins which are allowed to access the App Service site and click Save, i.e.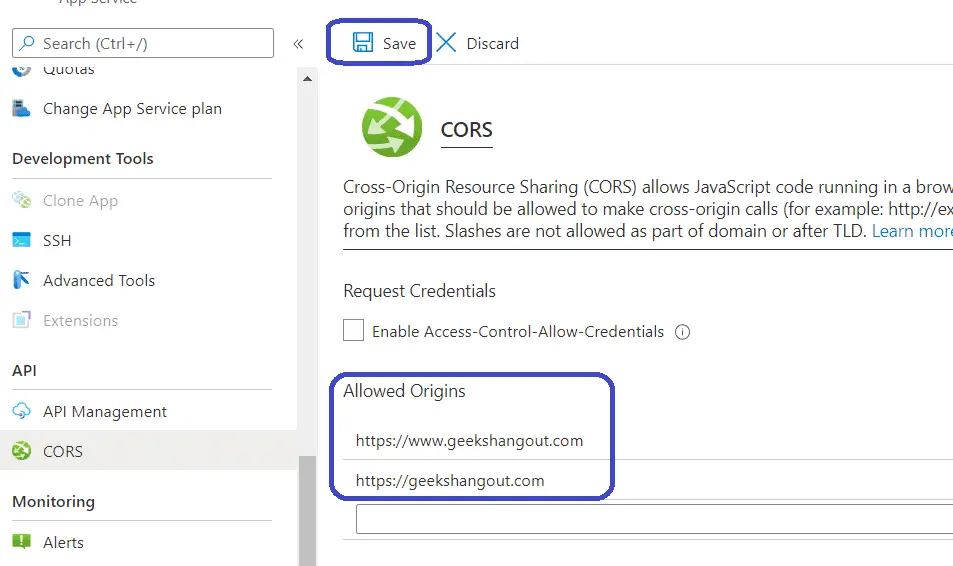 Or alternatively if you want to allow access from anywhere you can enter a * and click Save, .i.e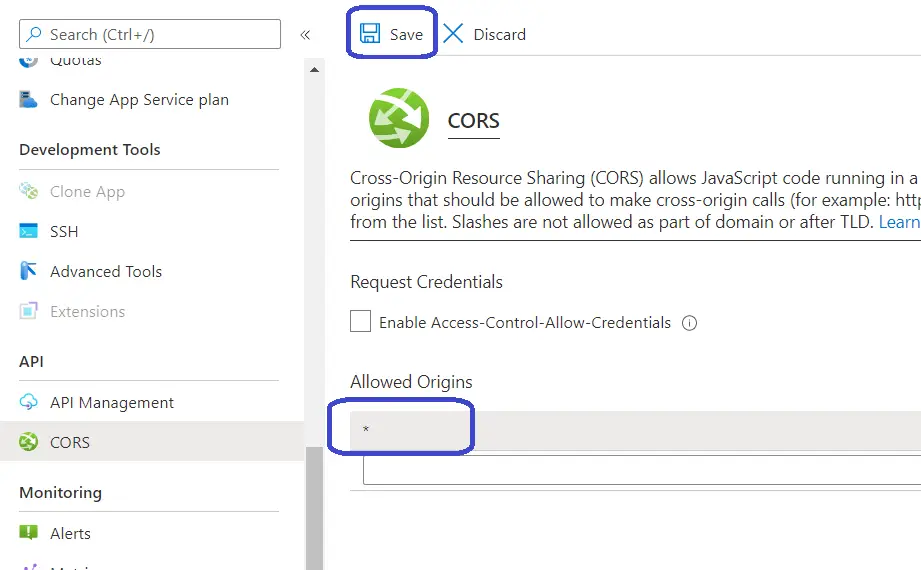 Give your App Services Site a restart on the Overview page., this is obviously take down your site for a few seconds.